"Make a joyful noise to the LORD, all the earth.  Worship the LORD with gladness, come into God's presence with singing!" (Psalm 100:1-2)
The music of Cameron Presbyterian Church is very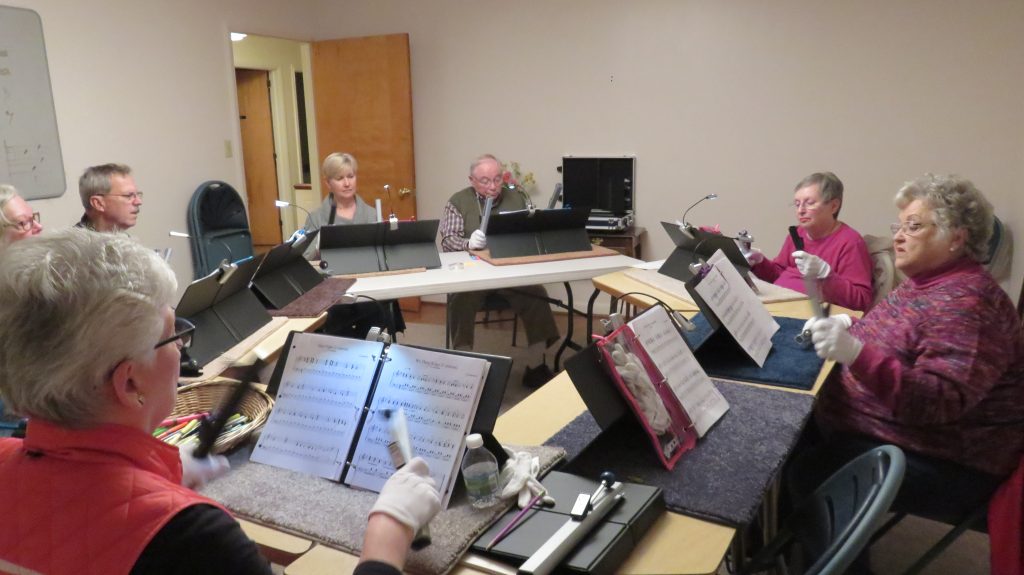 important to its church family and to the broader community.  Expressions of faith and commitment are afforded each week through Chimes and Sanctuary Choir rehearsals and Sunday worship services.  Special events in the form of cantatas and our community concert series provide additional opportunities for an extension of the church's mission and outreach.
Sanctuary Choir and Chimes welcome those who enjoy music and wish to serve regularly as worship leaders, to help create meaningful worship settings, to develop repertoire for worship, and to proclaim the Good News through music!
Tone Chimes meet on Wednesdays at 5:45 p.m.;  Sanctuary Choir meets on Wednesdays at 6:30 p.m.
Mary Rush, Director of Music